What Makes Healthcare Liaison Different?
Assists you in making informed, personalized decisions about healthcare
Consults wherever needed: home, work site, hospital or other setting
Works with people of all ages and their families, assisting them in healthcare decision-making and planning
Focuses on short-term services to assist you in complex medical situations
Offers 25 years of experience in the fields of health, public health and mental health
Workshops for Healthcare Professionals
Healthcare Liaison has scheduled the next workshop for healthcare professionals who would like to be trained in private healthcare advocacy and for consumers who need health care guidance.
Now Available: Prerecorded Workshop Package
Health: Mind, Body, Soul
Good health is priceless. This is your opportunity to learn what you need to know about your health from the leading experts in their fields.
Healthcare Liaison serves people of all ages. A partial list of services includes:
Assessments and referrals
Hospital-based services
Advocacy
Ethics consultations
Planning for future healthcare needs
Consultation to Corporations on healthcare coverage options
Workshops on Healthcare decision-making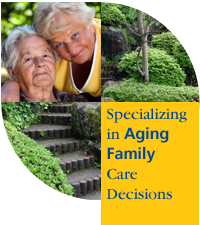 Podcasts with Joanna
The Emerging Profession of Healthcare Advocacy
22 minutes, The Nurses Station - July 2012
The Roles of Private Patient Advocates
7 minutes, modernhealthcare.com - Jan 2011