Donna M. Post, RN, BSN, MBA/HCM, CLNC, LNCP-C
Contact Information & Service Area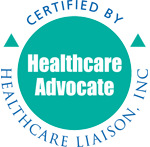 Phone: 559-862-1224
donna.post@mvlnc.com
www.mvlnc.com
California RN # 573739
Serving the Greater San Joaquin Valley, California
Practice Focus, Interests
I am a Registered Nurse with 24 years of experience. I have both a clinical and administrative background. I have worked in many different settings. This background provides me knowledge and understanding of healthcare issues that individuals are up against every day. As a private healthcare advocate, I focus on helping individuals determine what their healthcare goals are, and access the resources available to reach these goals. I am available to assist you with simplifying your complex healthcare situation. I can assist you with navigating our healthcare system, and if needed, assist you with understanding and negotiating your medical bills.
Professional History
I have experience in several areas of Critical Care nursing, including Medical ICU; Cardiovascular ICU; Trauma, ICU and Pediatric ICU. I also have experience in outpatient settings such as high-tech home care, dialysis, and as a nurse consultant for adults with disabilities and complex medical conditions living in adult foster homes. I have also worked in management both in the hospital and outpatient settings. What does this mean to you? The combination of both clinical background and management gives me an understanding not only of medical conditions, but also of how healthcare systems operate, and resources available to you.
Academic Background
Masters Of Business Administration: Concentration In Healthcare Management
University of Phoenix, Fresno, CA – 2005
Bachelors Of Science: Concentration In Nursing
Fairfield University, Fairfield, CT – 1985
Certifications
Member, Healthcare Liaison Credentialing Program, 2009-2010
Lifetime Nurse Care Planner-Certified,(LNCP-C):2010; Nurse Care Planner Certification Board For Nurse Life Care Planners.
Certified Legal Nurse Consultant (Clnc®),2009: Vicki Milazzo Institute